Re-Wired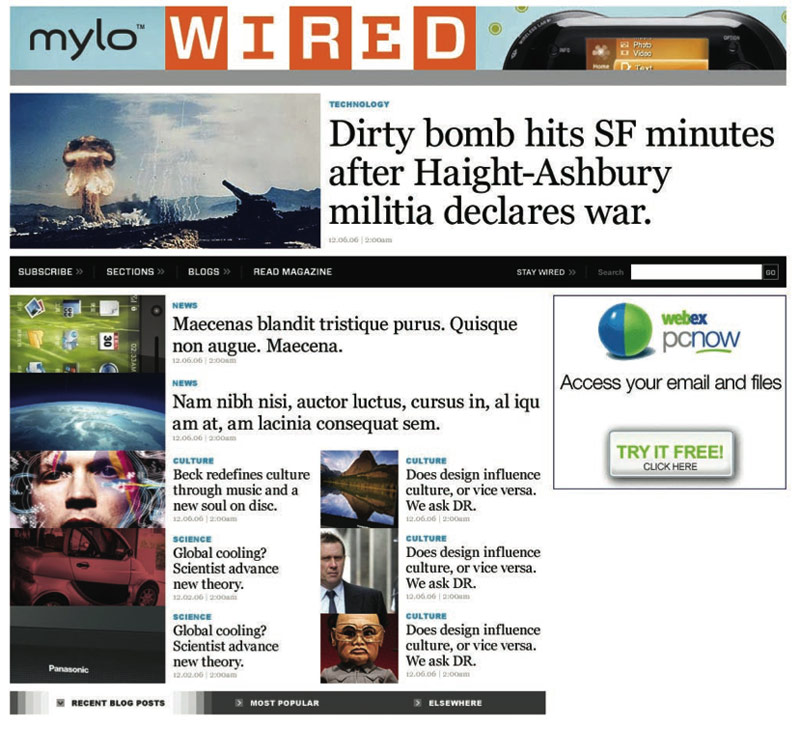 I've taken a full-time position as managing editor for Wired's blogs. That means not much writing for now. I have a couple of pieces in the pipeline for Slate and Valleywag. I'll probably do a few car articles and some book reviews elsewhere when I need to unwind. But mostly I'm up to my eyeballs in behind-the-scenes work for the fifty or so bloggers who write for Wired. Drop me a line if you've got any ideas for the site.
Since you asked...
The screenshot above was one of the design team's mockups for the website's new look. It follows a redesign of the magazine that went into effect with the February issue. Most obvious change: The new logo, shown below. The paper stock is improved, too, and the magazine has been re-proportioned a bit taller and narrower to be the same dimensions as publisher Condé Nast's other magazines. The website is likewise being remodeled over the next few weeks.
Wired is currently one of Condé Nast's fastest-growing titles. My job is to help the website's bloggers maximize their own readerships.